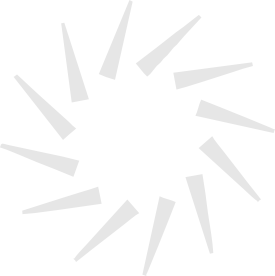 Flow Industries Ltd.
specializes in providing eco-friendly, high-pressure impulse solutions for preventing and overcoming the toughest clogging and buildup problems in water, oil and gas wells, cement, power, chemical and other industries.
Our technologically unique, yet easy-to-use systems are used worldwide to the full satisfaction of our customers.
We maintain the highest standards in the product design, manufacturing, testing and customer service. Our team of highly professional technical and market specialists is ready to assist you in "keeping things flowing" whatever clogging or buildup problem arises.

Click on the Pins for Contact Information
US, Canada and South America
USA, Frank Walsh,
[email protected]
1413 Seidersville Rd, Bethlehem, PA, 18015
+1(484) 893-0085
Israel
Israel Flow Industries Ltd. 29 Omarim, Omer, 84965, Israel Tel. Office: +972 52 3906463 Fax: +972 8 6570166
Italy
Italy
Ing. Fabio Vezzosi & C. S.a.s
Via Leoncavallo, 10
20131 Milano
tel 0289072646 / 0226140357
fax 0226119945
Malaysia, Indonesia, Thailand, Vietnam, Singapore
Malaysia, Indonesia, Thailand, Vietnam, Singapore Mr. Mark Tan Director, Business Development BRLT Electric (S) Pte Ltd 67 Ayer Rajah Crescent Singapore 139950 Tel: (65) 6777 9829 Email:
[email protected]
Web:
www.BRLTelectric.com
Philippines
Philippines ENGR. MARLON JOSE L. LAZAGA General Manager Thermal Conservation Systems & Solutions, Inc. (TCSSI) Rm. LG-04 1589 Crispina Building West Triangle, Quezon Ave., 1104 Quezon City, Philippines Tel. No.: (02) 400-9070 (Direct Line) Mobile No. : 0922-815-6542 0917-800-4361 Fax No.: (02) 352-1432 E-mail Add:
[email protected]
Mexico and Latin America
Mexico and Latin America Udo Plattmann Director / Consultant Plattmann Consulting Blvd. de la Hacienda Sur 32 Villas de la Hda. Edo. Mex. 52929 Mexico +52-55-58199924 +52-55-11689669
[email protected]
www.plattmann.com